Have You Been Charged With A Crime? Your choice of defense can make the difference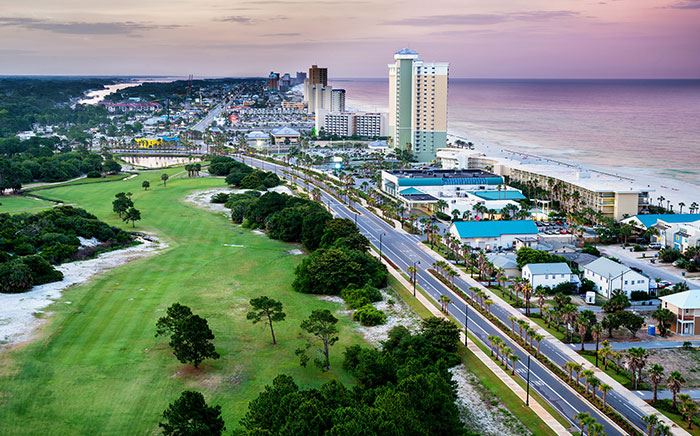 LET US FIGHT FOR YOUR FUTURE
If you have been accused of a crime, your choice of defense can make the difference. Contact Hinson Law Offices for a free consultation.
Panama City Criminal Defense Lawyers
Fighting for the Rights of the Accused Across Bay, CalhouN, Jackson, Walton, Washington Okaloosa, & Holmes Counties
Hinson Law Offices is devoted to providing you with honest and competent legal representation after an arrest. Our firm provides the legal attention and support you need in your time of crisis.
We know how intimidating criminal accusations and charges can be, especially when you are facing uncertain consequences and your reputation, job, and family and social relationships are at risk. The penalties for a criminal conviction can put you behind bars, exact a big financial toll, and leave you with a permanent criminal record.
You need someone in your corner who can fight for a fair outcome and empower you to make choices that will protect your future and your freedom. Our firm's goal is to ensure your case has the focus it deserves.
Our Panama City criminal defense attorneys can thoroughly explain your legal options and all potential outcomes. We are here to answer your questions, respond to your emails and calls, to give you routine updates, and advise you at every phase of your case.
We know how tough the criminal justice system can be, which is why we do everything in our power to ensure you have the legal support you need. Throughout it all, we will work tirelessly to advocate on your behalf.
---
Don't wait to get help, contact our Panama City criminal defense attorneys. Call (850) 403-6348 today to schedule your free consultation.
---
Clear Communication

We believe in empowering our clients by providing them with transparent communication every step of the way.

Direct Attention

We take a hands-on approach and will even visit clients in jail on a monthly basis.

A Serious Trial Attorney

We show the prosecution that we mean business by aggressively preparing your case from the minute you hire us.

Experience On Your Side

Hinson Law Offices leverages more than 25 years of legal experience.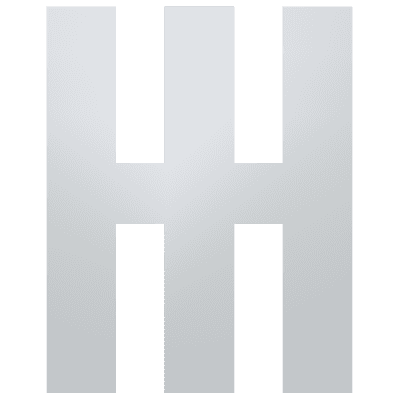 Areas of Practice
WE CAN HELP YOU WITH ALL CRIMINAL MATTERS, INCLUDING, BUT NOT LIMITED TO:
Personalized Representation After an Arrest
What to Expect When Working with Hinson Law Offices
Whether you have been charged with domestic violence, DUI, a drug crime, sex crime, or another offense, you need to fully understand the charges and how they can impact your life. You also need to have a professional who can ensure that your Constitutional rights are protected and that you are treated in a fair and just manner throughout all proceedings. Remember – just because you are accused of a crime does not necessarily mean you will be convicted. You are innocent until proven guilty. The burden of proof rests on the prosecutor.
Our firm will thoroughly review every aspect of your arrest and the charges filed to build a strong defense that anticipates the prosecution's case against you. Improper police procedure, lack of probable cause, violations of search and seizure laws, and other flaws can lead to evidence being thrown out.
As your advocate, our attorney(s) will look into every possibility in uncovering facts and evidence that will work in your favor. In some cases, negotiating a plea bargain with the prosecutor may be your best option while, in other cases, taking your case to a judge and jury may be better. We will weigh all the factors and options to help you decide what is best for you.
How a Criminal Defense Attorney Help You
A skilled criminal defense attorney can be your greatest ally when you find yourself facing criminal charges. Their role extends far beyond just representing you in court; they play a crucial part in safeguarding your rights and ensuring a fair legal process.
Here's how a criminal defense attorney can be of invaluable assistance:
Legal Expertise: Criminal law is intricate, with its own set of rules, procedures, and complexities. A defense attorney brings extensive legal knowledge and experience to your case, ensuring that your rights are upheld and that the law is applied correctly.
Case Assessment: They will thoroughly examine the details of your case, review evidence, and scrutinize the actions of law enforcement. This critical analysis can uncover weaknesses in the prosecution's case and potentially lead to the suppression of evidence or the dismissal of charges.
Customized Defense Strategy: Every case is unique. Your attorney will develop a defense strategy tailored to your specific circumstances. Whether it's negotiating a plea deal, advocating for reduced charges, or preparing for trial, they will chart the best course of action for your situation.
Protection of Rights: A defense attorney ensures that your constitutional rights, such as the right to remain silent and the right to legal counsel, are protected throughout the legal process. They can shield you from self-incrimination and assist you in making informed decisions.
Investigation and Evidence Gathering: Attorneys have the resources to conduct a thorough investigation into your case. They can interview witnesses, collect evidence, and consult with experts to build a strong defense on your behalf.
Courtroom Representation: In court, a defense attorney is your advocate. They will skillfully present your case, cross-examine witnesses, and make legal arguments. Their expertise is essential in challenging the prosecution's evidence and convincing the judge or jury of your innocence.
Negotiation Skills: In many cases, attorneys can negotiate with the prosecution to secure more favorable outcomes, such as reduced charges or sentencing. Their negotiation skills can lead to a plea agreement that lessens the impact of the charges.
Mitigation and Sentencing: If you are convicted, your attorney can advocate for a fair and just sentence, considering factors that may mitigate the penalties. They can present character references and arguments that may influence the judge's decision.
Post-Conviction Options: In the event of a conviction, an attorney can explore post-conviction remedies, such as appeals or motions for a new trial, to rectify errors or injustices in the legal process.
Peace of Mind: Facing criminal charges is undoubtedly stressful. A defense attorney provides guidance, support, and reassurance, helping you navigate the legal system with greater peace of mind.
In summary, a criminal defense attorney is your advocate, protector, and legal strategist. They bring their expertise and experience to your defense, working diligently to secure the best possible outcome in a challenging situation. Whether you are facing minor charges or a serious criminal case, having a skilled defense attorney by your side can make a significant difference in the outcome of your case.
---
After an arrest, protect your rights and contact our criminal defense attorneys in Panama City. Call (850) 403-6348 to schedule your free consultation.
---